Fluendo
LongoMatch 1.4 & Tag2Win for Android
The very much awaited 1.4 version of LongoMatch is here and we're THRILLED to share it with you! Now... hang on because this is a long (and overdue!) update. Let's start by describing what's new:
Software updates will now be automatic, so if there's an update available, as soon as you launch your LongoMatch desktop version, it will prompt you to download and install it. Totally hassle-free.
You will now be able to playback all events from the same category with a single click. This is handy because now you only need to click the play button once to reproduce all the events, instead of doing it one by one.
Our team has also made improvements to the usability of the drawing tool. You can now select multiple objects and copy, paste, delete and move them with your keyboard shrtcuts. The pre-set items in the drawing tool are better. You can order the depth of the drawings to move forward or backward as you see fit. Put in short, you'll find that it is now easier and smoother.
Users of LongoMatch Starter will be able to remove the preset watermark, while the PRO users will be able to insert a customized watermark in their videos.
You'll now be able to add drawings from the presentations editor.
We've improved the quality of the rendered videos.
We've improved the usability of the dashboard editor. You can now copy, paste and delete buttons with your keyboard shortcuts.
The statistics window can now be used at the same time as the analysis window in order to optimize time.

If you detach the video player, you'll be able to see event lists, playlists and filters all at once.

With LongoMatch 1.4, you will be able to move multiple events from different categories to a new one.
This update makes it easier to discover project files automatically when you import a project.
You'll also be capable of modifying the duration of an event directly from the player.
The common tags that you apply will now be taken in account in your statistics.
Apart from the awesome functionalities we just mentioned, we've implemented new subscription plans to make LongoMatch more affordable to you, depending on your budget and professional needs. From now onwards, LongoMatch will offer three subscription plans: Basic, Starter and PRO which include different features. To see what each plan includes, click here.
We also have launched the Tag2Win app for Android! Download it here.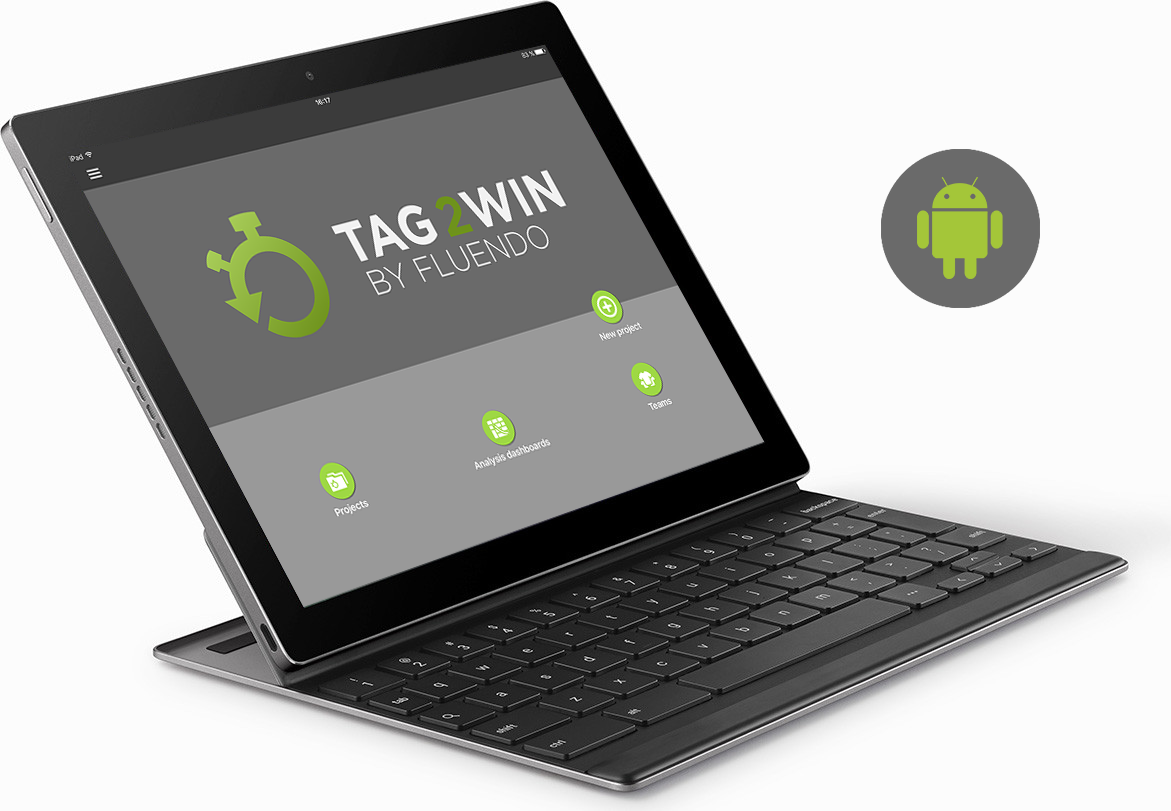 Why did we change our business plan?
Because we want to offer the best video analysis tool at a price that you can afford.
How can I subscribe to any of the plans?
Download LongoMatch according to your Operating System and create an account. You'll first enjoy a 15-day trial of LongoMatch PRO, after that, you can choose the plan that suits your needs best.
What happens if I'm already a PRO user?
Nothing. Just make sure you update to the latest version of LongoMatch so you can enjoy its newest features. Once you download the newest version, you'll need to insert your 25-digit license code which you will find on 'My Products'.
If your monthly, trimestral, biannual or annual license is about to expire, you need to Log In and enter your payment details. You'll be able to activate your monthly subscription or pay a full year upfront.
What will happen to the Open Source version of LongoMatch?
We will no longer maintain the Open Source version. From this day forward, you'll be able to enjoy LongoMatch for free through the LongoMatch Basic Plan. If you prefer to keep using the Open Source version, feel free to do so, however we will not be able to support you in case you have problems. We will no longer launch updates for this version either.
Why have you stopped maintaining the Open Source version?
Technically speaking, we're still offering a free tool, the only difference is that it's now called LongoMatch Basic and it's aimed at users who want to benefit from the advantages that video analysis offers at zero cost. We've been able to offer the Open Source version for 9 years, but we hope that our users understand that this is no longer viable from a financial standpoint. Sales enable us to keep developing LongoMatch and transforming it in the product our users want and deserve. Again, if you still want to use the Open Source version, feel free to do so, but you'll see that eventually, some functionalities will not work.
Remember to send us an email to support@longomatch.com in case you have questions, ideas or comments.
We hope you enjoy this update!
The Fluendo Team